"Being loud together, telling it like it is – that's what will always remain important!" That's the message of Reem Alabali-Radovan, the Federal Government Commissioner for Migration, Refugees and Integration and Anti-Racism, in a video address to the award ceremony of the European CIVIS Media Prize for Integration and Cultural Diversity. The event was held for the 34th time on Friday, 3 June 2022. Once again, media professionals were honoured for outstanding productions – television, radio, internet, cinema – dealing with issues of integration and cultural diversity.
You can call it a tradition. It reaches beyond the horizon of topicality – the problems in the CIVIS focus are not solved once and for all at some specific point in time. WDR Director-General Tom Buhrow sums it up in the recorded video of the friends and partners of CIVIS: "The CIVIS Media Prize took up migration, integration and anti-Semitism long before they were established on the political agenda." A view shared by Christiane von Websky from the Mercator Foundation, which is promoting a new podcast and a new Insta-Live format from CIVIS: "The issues to which CIVIS has dedicated itself always remain topical!" The friends and partners agree on this. Every year, CIVIS "opens my eyes anew to the fact that we have to be awake and stop ourselves from stagnation", says producer Minu Barati-Fischer. "What makes CIVIS special is that it screens a wide range of journalistic formats," Deutschlandradio Director-General Stefan Raue declares. And DW director Peter Limbourg sums it all up: "CIVIS is always important!"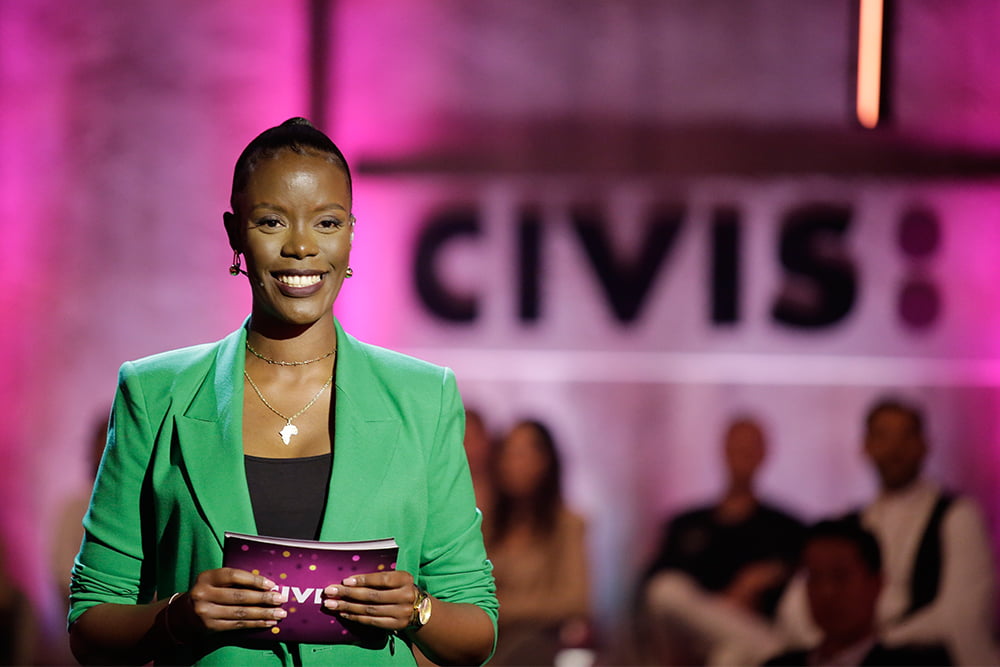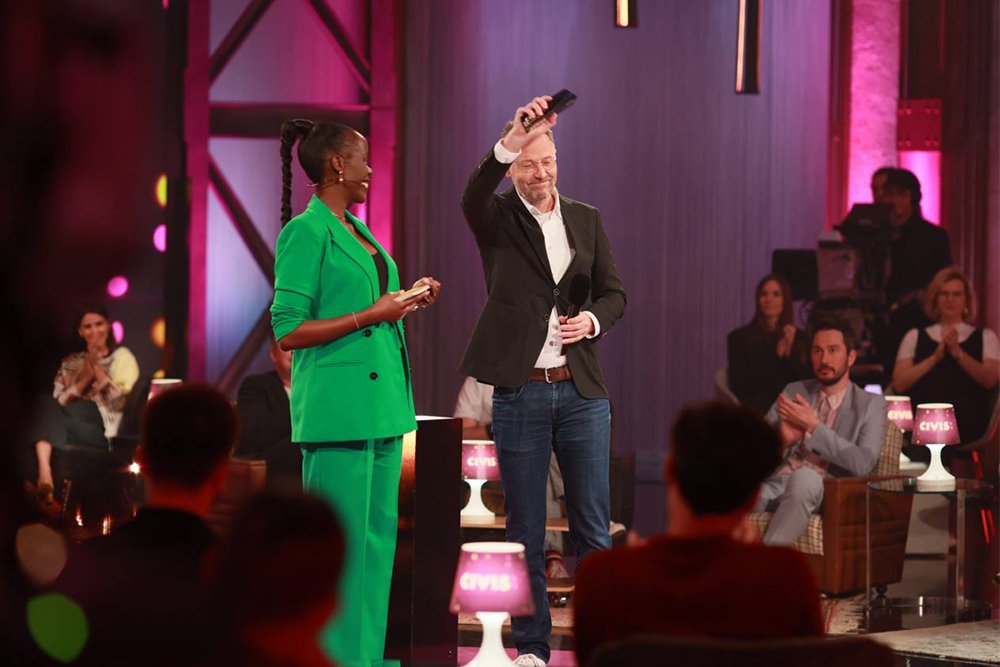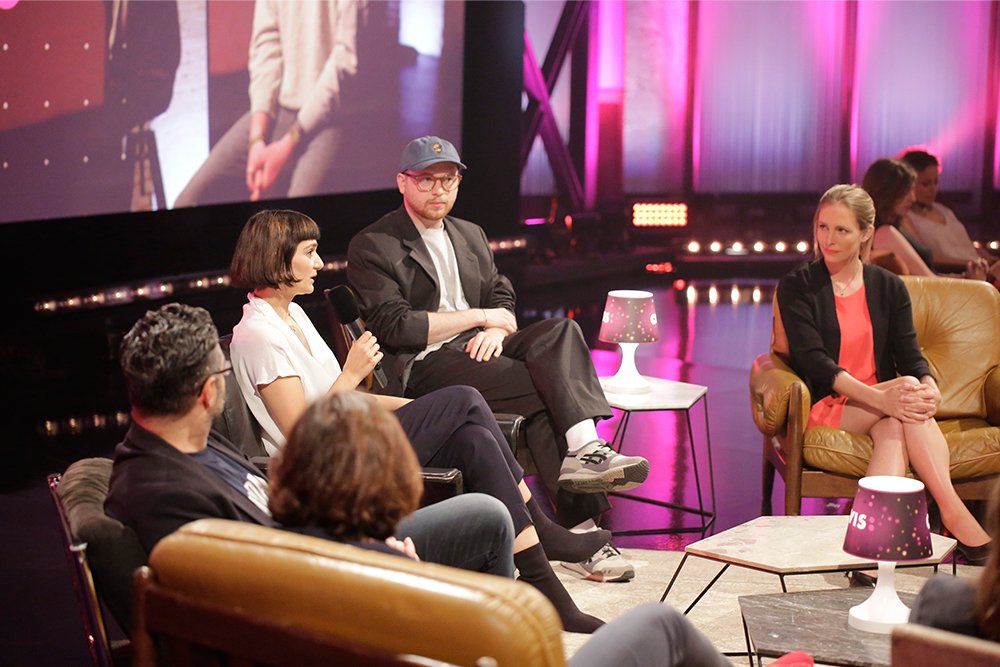 Special times
Nevertheless, these are special times, of course, also for CIVIS and the Media Prize. Presenter Anna Dushime points this out right at the beginning of the award ceremony. For over 30 years, CIVIS has stood for cohesion in immigration societies and for the way the media deal with it. "But media can also divide. We realise again in this time of the Russian war against Ukraine how important is free reporting that fights for integration and respect." Gilles Marchand, Director General of Swiss Radio and Television (SRG SSR) agrees in his video message: "Especially with the current situation in Europe, these values are more important than ever."
The competition for the prestigious prizes is impressive evidence that the class of 21/22 has successfully taken on the task. This is generally true for the large field of almost 800 entries from 20 EU countries and Switzerland. And it applies especially and brilliantly to the nominees and prize-winners in the eight different categories for electronic media productions.
For example, for "Black Eagles", winner in the Video Information category. Torsten Körner's documentary film describes the fate of black footballers who were the first to make it into the German national teams. They were cheered for their goals on the pitch and ridiculed because of their skin colour. "That's when I first understood what the N-word meant," says one of the Eagles, Schalke legend Gerald Asamoah. Sportschau presenter Esther Sedlaczek, in her laudatory speech recorded for the awards gala, draws a connection to the present: "Even if some things have changed for the better – racism in football continues to smoulder." Author Torsten Körner ("a football boy born in 65") can confirm this: Things have improved in the top leagues, but "there is an incredible amount of racism in the smaller stadia".
The winning production in the social media category describes a particularly depressing situation. "My Scar" by Fitore Muzaqi, Henrik Schütz and Stefanie Vollmann (WDR Cosmo) is about the experiences of a young man who survived 48 days in a Syrian torture prison and now has to come to terms with the trauma. "He dares to take first steps into a new life", explains actor, musician and producer Tyron Ricketts in his tribute. "What Martin has to tell will stay with you." It is a model case of deep-probing journalism.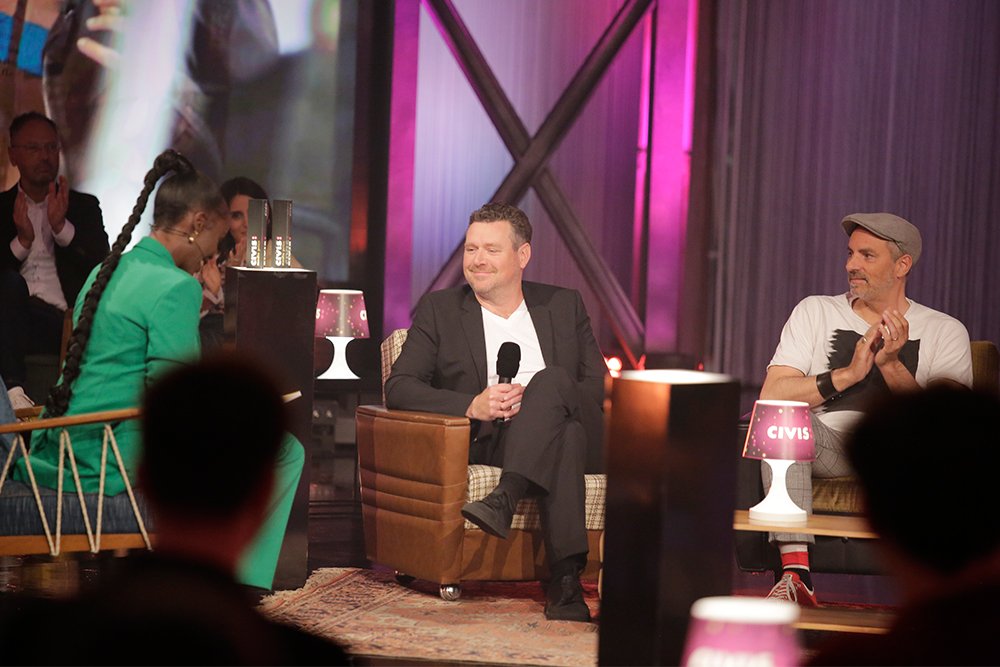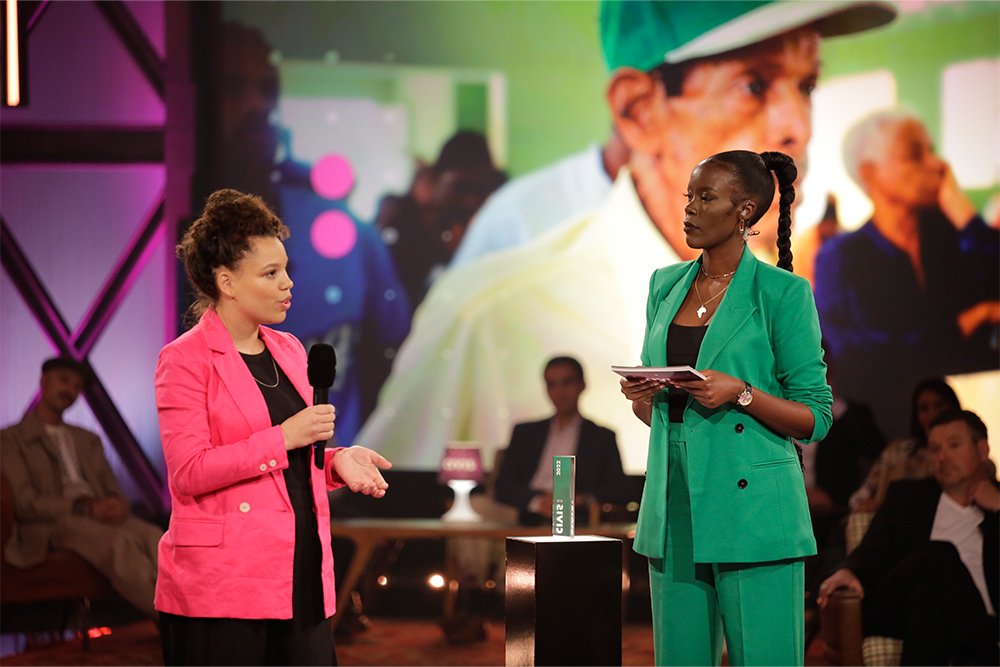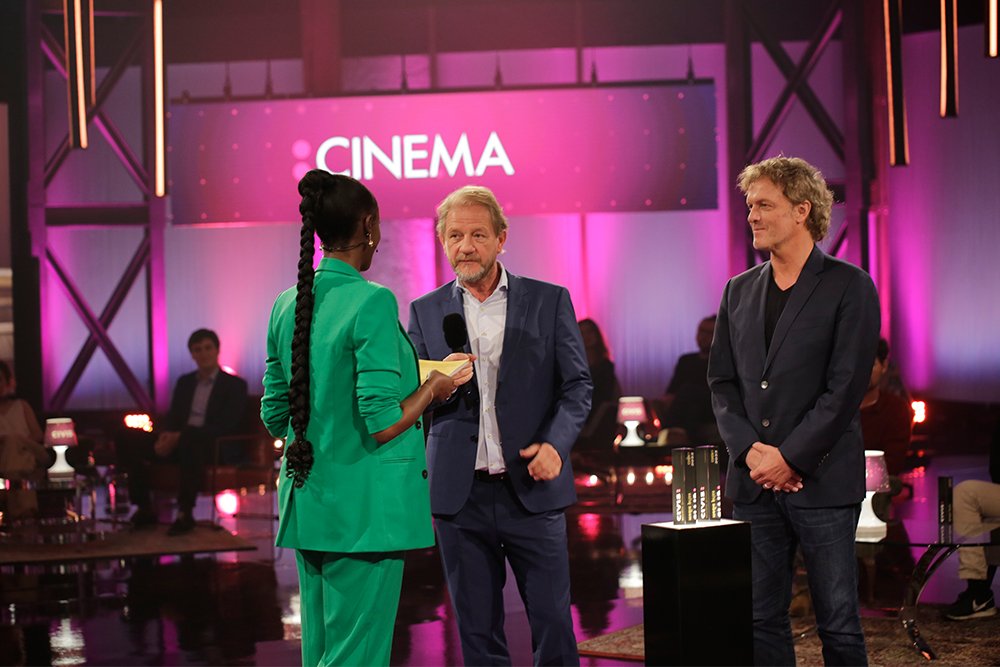 Diverse perspectives
The winner of the Young C. Award meets another CIVIS core concern: differentiation, especially when looking at complex problems. "The Four Winds" ("Los cuatro vientos") by Anna-Sophia Richard describes what migration does to the inhabitants of a village in the Dominican Republic. The film accompanies emigrants, those who stay behind and those who return home. It portrays hopes and disappointments, pride and sadness. "It does not pass moral judgements, but makes conflicting feelings tangible through outstanding directing and camera work," the jury says in its statement. This is in line with the message by Andreas Freudenberg, Chairman of the Board of Trustees of the Freudenberg Foundation, that "CIVIS stands for diversity of life plans, realities and perspectives." It is also a case in point of what ORF Director General Roland Weißmann refers to as CIVIS' ambition to have issues "brought before the curtain". And, he adds, "society cannot afford to do without it."
"A masterpiece that will have a long lasting effect," is introduced by laudator Joachim Gauck. The former Federal President is visibly impressed by "Die Wannseekonferenz", a feature film for ZDF. The prize is shared by authors Magnus Vattrodt and Paul Mommertz. Gauck: "In 90 minutes – feature film length – a group of men designs an unprecedented programme: human contempt is to be turned into human destruction." The brilliantly staged film closely follows the minutes of the monstrous meeting. It is not just a means to establish historical truth, the former Federal President explains, "We recognise: Hatred of humanity, misanthropy and the intention to kill still exist, even today."
The winner among the cinema films, the CIVIS Cinema Award, is traditionally chosen by the audience. This year, it voted for Sönke Wortmann's "Contra". Using razor-sharp and witty dialogues, the film follows the trial of strength between a conceited law professor with a penchant for racist slogans and a young student from a family with an immigrant background. It's about rhetoric, about the art of debating, about dislike that turns into sympathy, and "it's all very entertaining and stimulating at the same time," says the laudator, actress Melika Foroutan.
Wortmann claims that it was not in the least difficult to push the two main actors, Nilam Farooq and Christoph-Maria Herbst, to top performances. "They play it, and I just watch!" As the director Wortmann and producer Christoph Müller report, the comedy has had an unexpected side effect: the feedback shows that it has breathed new life into a rather underdeveloped debating culture in German schools.
Rare insights
The winner in the podcast category was also decided by public vote. "For me, it's heart warming," confesses Anna Dushime, the moderator. "I love podcasts!" And this one has something special to offer: Season 1, episode 4 of "Zweidrittel FM" is a production behind bars, created in a Berlin prison. A team of journalists, prisoners, musicians and teachers investigated the question "Is there friendship in prison?" And, with the help of two inmates from Iraq, arrived at the answer: Yes, there can be. "It's not a friend, it's my bro," says one of them about the other. "A glimpse into a world of which most outsiders have no idea," the jury rightly concluded.
It doesn't always have to be an elaborate production that wins one of the glass prism steles – CIVIS' counterpart to the Oscar. This is especially true for the audio category (short programmes), for contributions of a maximum of six minutes. Alexander Moritz's piece for the morning information programme of Deutschlandfunk explained the "coalition dispute in Saxony over the deportation of well-integrated Georgian families". That sounds like prosaic routine – and yet, in the words of laudator and choreographer Nikeata Thompson, it "makes clear how inhumane German asylum policy can be".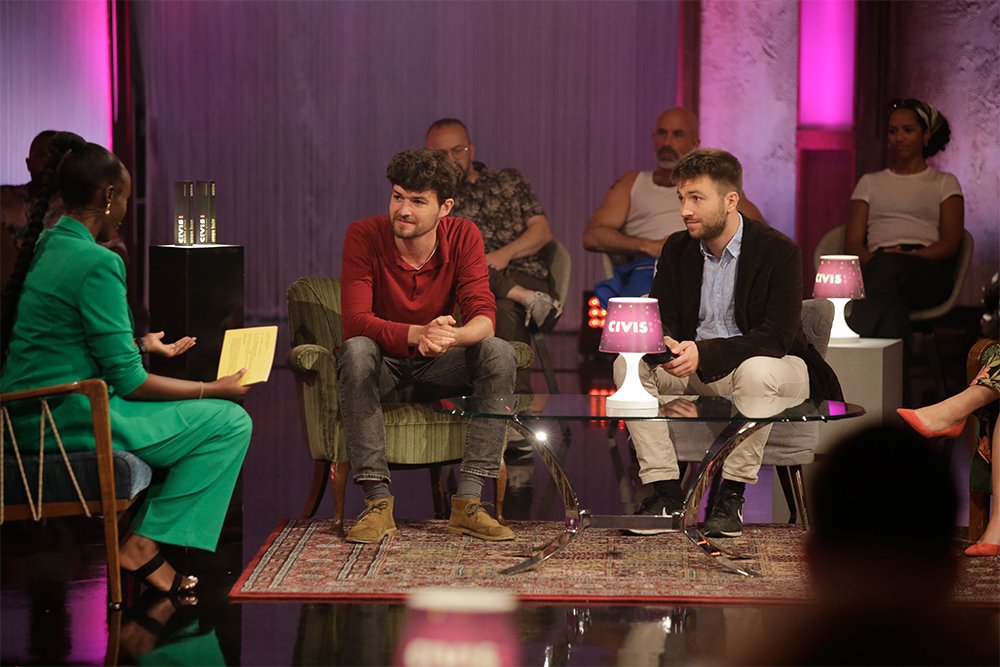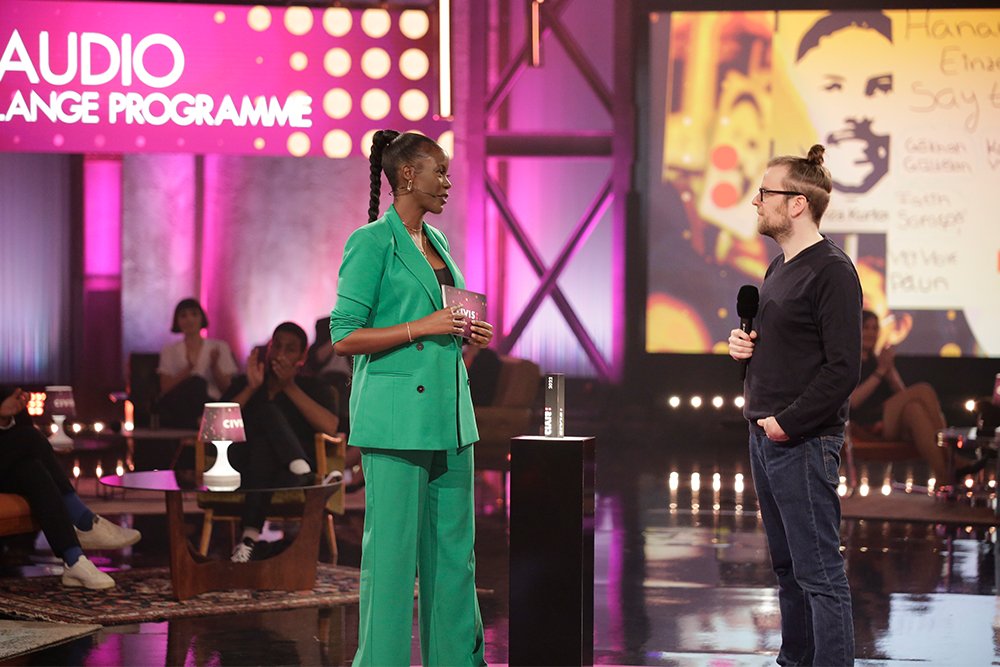 Last but not Least
The prize for long audio productions goes to Sebastian Friedrich's stirring documentary "Der letzte Tag". It investigates the racist mass-murder attack in Hanau, the course of events, the failure of the authorities, the suffering of the relatives, but also everyday life in the Hanau district of Kesselstadt. It is "a harrowing picture of the devastating consequences of racist thinking," says actor Bjarne Mädel in his laudatory speech. "No-one listening to this feature will ever forget the dead."
That, says author Friedrich, is not just a question of professional skill. He was only able to gain access to those involved and affected because he had enough time – and an appropriate budget for research and recording. "I had the money!" Quality needs a deep pocket? Not always, but certainly sometimes when it comes to journalism digging deeper and more thoroughly.
The gala closes with the Top Award, an additional prize for one of the eight candidates who have already been crowned. This year it goes to "Black Eagles". Director Torsten Körner ("mein Herz klopft") is surprised – he had no idea the Top Award even existed. And what does he do with it now? "Maybe I can use it to pay for my daughter's graduation dress." 15,000 euros? Might just be enough.